👟 The Sneaker NFT Frontier with Kavya Nagumotu and Industry Insight with Ena Patel
Desi-derata
This email goes out to 1,242 South Asian legal professionals.
Industry Insight with Ena Patel
I am stunned by how many South Asian lawyers have made their mark in sports (check out my interviews with Ashwin Krishnan, GC of the Miami Marlins and Megha Parekh, CLO of the Jacksonville Jaguars).
Ena Patel's story is particularly interesting because she jumped straight into an operational role for a soccer franchise. Since then she's built her own production company and is an advisor to a sport-related edtech company. I caught up Ena to learn her story:
What was the most challenging part of making the switch to the business side?
Imposter syndrome maybe? I wanted to make the switch for so long and when I was finally there, I started to second guess whether I deserved it or whether I could "do" the job. It probably made me a little more shy than normal in the beginning but once I got past that feeling, my biggest challenge was ensuring other people would see me as something other than a lawyer. Even though I wasn't in the legal department, coworkers would starting sending me vendor agreements and other documents for review/approval. Trying to find that balance between leveraging my legal skill set and progressing in my career on the business side is always a work in progress.
You're advising a startup in the education/sports space, you're launching a production company - what's the thread that runs through these businesses? Are they intended to represent different opportunities?
People. These opportunities, ventures and projects have all been a product of the relationships I've built. I've always been a connector in my personal life and my professional life - introducing people in my network that have similar passions and interests and these opportunities that are coming my way now can be attributed to that. Now I have people connecting me with their friends, business partners, mentors, etc. to help me get to where I want to be. I think when people know who you are and what you're passionate about and you genuinely want to build a relationship with them - it's easy for them to want to help you in any way they can.
They're not different in the sense that they're all opportunities to partner with like-minded individuals. I sit on the board of a nonprofit where we hold programs for youth in underserved communities and involve athletes in several of those programs. The founder of the nonprofit is also an independent filmmaker and introduced me to her childhood friend who is a WNBA agent. Knowing my passion and background for sports, she introduced me to her friend and the production company was born out of a couple of meetings. We all have a passion for sports & philanthropy.
It seems like the businesses you're in leverage the networks you've built across sports franchises. How do you grow your networks?
I take the less is more approach. I remember being in undergrad and somehow thinking at every networking event or dinner, the goal was to hand out and get as many business cards as possible. My approach now is the complete opposite of that. I focus on building relationships with people that have backgrounds and experiences that I'm impressed by and make a consistent effort to keep in touch to maintain those relationships. I know that if I spend 20 minutes having a conversation with someone at an event and actively listen to the person, the odds of me making an impression and building a long-lasting connection is much higher than spending 5 minutes with 4 people within the same timeframe.
Say a little about how a seemingly simple decision about turf required resolving the needs of the different stakeholders for a soccer team and how you came to your recommendation for the team.
I've never in my life thought I would know as much about turf and field surfaces as I do now. Part of the challenge and excitement in working for an expansion team whose leader didn't have a sports background was the opportunity to be the expert and go-to for anything soccer operations related. For anyone that's played a sport on a field of some sort, you know that turf surfaces are not ideal playing surfaces for athletes given the increased likelihood of sustaining injuries (50%+ higher than natural grass fields). However, the cost to maintain natural grass fields are significantly higher with maintenance, watering, etc. From a business standpoint, we were working with a certain budget in mind for our training facility rental but in order to live up to our mission of elevating the league and women's soccer in the U.S., we could not ask our players to train on an artificial field.
Given that we had 14 former US Women's National Team players in our ownership group and the current US Women's National Team lawsuit against US Soccer also asked for similar playing conditions as the Men's team (i.e., natural grass fields), it wasn't a hard sell to convince management that we needed to increase our budget in order to secure a natural grass field. When you can tie your proposal back to the values and the priorities of the organization, I think you make it easy for the approver to say yes.
What do you think is the biggest obstacle to more people moving out of law into a business role?
This might just be my experience but I think the most limiting obstacle sometimes is yourself. Because people often put you in the lawyer "box", you tend to think that's all you are. It took me a long time to be able to articulate and pitch myself as both a legal and business-minded professional but once I figured out my story, it seems like people started to look at my legal background the way I do - that it's one of the tools in my toolbox, not the only tool in my toolbox.
The Sneaker NFT Frontier with Kavya Nagumotu
The sneaker industry has been a machine - a handful of companies racked up billions in sales yearly.
There were hardly any ways for smaller artists to break into the field. They were left to obscure galleries or small vendors to eke a living.
But NFTs have completely changed the field. There are now "crypto artists" capable of generating $3.1 million in sales within seven minutes by designing and selling digital kicks. Sneakerheads use digital wallets to acquire crypto-collectibles.
Kick-starting this boom is RTFKT Studios, a company founded in 2019, which merges street fashion with NFTs. RTFKT collaborates with emerging artists such as Fewocious, an 18-year-old crypto artist, to create digital shoes.
Democratizing distribution is only part of the sudden change. Smaller artists get a percentage of money from each resale of an NFT, which is not likely in a traditional resale market. When a digital art resells, the creator gets around 10% of the sale price and still retains the copyright. The buyer receives a certificate of ownership. These buy/sell contracts in the digital world are lines of "if, then" statements that designate who gets the profits and royalties upon each transaction.
But it's not just smaller artists that are benefiting. This explosive NFT market has room for everyone. Elon Musk minted his tweet as an NFT, and the bidding topped $1 million. Websites like NBA Top Shot have individual cards selling for over $200,000. Beeple, a conceptual 3D artist, instantly became the third wealthiest living arts when he sold his NFT for $69.3 million. Post Malone planned to launch a celebrity beer pong league with fans using NFT technology.
The popularity of digital kicks by RTFKT does not mean that incumbents like Nike are out of the sneaker game just yet. Back in 2019, Nike already planned to tokenize the ownership of exclusive shoes. Nike patented a system where the blockchain can attach cryptographically secured digital assets to a physical product. Nike's blockchain-compatible sneakers are called "CryptoKicks."
The patent covers "a computerized system and method for authenticating physical retail product and digital files, and a system and method for promoting brand engagement" by "creating and distributing cryptographically secured digital assets." The original patent aimed to combat the counterfeit market, but the new public interest in NFTs shows renewed possibilities. The patent proposes that owners will also have the capability to "breed" custom shoes and create a tangible product.
Nike has not officially launched CyptoKicks. The exclusivity of Nike's sneakers will increase if they provide their customers with digital files to add to their digital wallets. If Nike chooses to enter the market, they could have an advantage with their innovative patent and massive production scale.
So why hasn't Nike swooped in? One theory is that Nike is waiting to see how the NFT frenzy will play out before investing significant resources into the sector. Blockchain technology is not fully regulated. Critiques call NFTs the latest get-rich-quick schemes.
NFTs also raise questions regarding the intellectual property rights of minted artwork. There is no method of tracking the identity of the person who purchased each NFT. Purchasers can hide anonymously behind their virtual persona. The counterfeit concerns of physical shoes still exist when people sell fake crypto, which is not readily traceable. An ordinary person cannot immediately determine if the NFT exists on a blockchain and verify the authenticity.
To alleviate these concerns, sellers will have to develop a strategy to certify a specific NFT marketplace and authorize only those resales. The largest NFT marketplaces are OpenSea.io, Rarible, and Foundation. But even artists on those marketplaces have already fallen victim to impersonators. The marketplaces vary in the number of verification requirements that buyers and sellers have to meet. There needs to be a consistent verification process. Under Section 512 of the Digital Millennium Copyright Act, service providers, including NFT platforms, must have software in place to report and take down infringement materials. However, infringers can argue that their use is "fair." The legal doctrine of fair use is meant to promote the freedom of expression by permitting unlicensed use of copyrighted works. However, that also means that infringers are free to mint a digital artwork without the express authorization of its original creator.
Nike faces a disruptive challenge: while designing and marketing a new shoe can take months (it spends an estimated $2.5 billion on research and development alone), crypto artists can generate new designs in a fraction of that time. NFTs have allowed crypto artists to eliminate the physical production cycle. Now, Nike is not likely to go out of business - consumers still place value on the aesthetics and performance of the branded shoe. However, creative artists will soon have to compete with Nike. RTFKT recently announced a "forging event" where NFT holders can redeem their NFTs to get physical shoes. The scheme is similar to the 2019 Nike patent, which proposed customers being able to obtain a physical shoe accompanied by the NFT. So, is it finally the time for Nike to start playing around in this digital space?
Nike has the perfect opportunity to craft how current digital kicks brands like RTFKT perceive it. Nike can choose to be the reassuring hero or the corporate villain in the digital space. Nike can use its resources to establish a standardized platform with verification requirements for digital kicks. Digital creators like Fewocious can sell their artwork to verified buyers. It would also provide consumers the assurance of not being subject to fraudulent NFTs. This avenue could allow Nike to be a centralized clearinghouse akin to Amazon. Nike's platform can have authenticated buyers similar to Amazon Prime members who pay a monthly fee. The artists selling their NFTs would have to set up profiles similar to the Amazon professional seller accounts so the platform can verify that they are genuine sellers. Nike can work with the smaller crypto artists and give them a unique platform to design digital kicks for a large brand. Nike can help advance the careers of smaller artists that have already proven themselves to be innovative and marketable.
On the other hand, Nike can absolutely take over the digital kicks market and demolish RTFKT. Nike can report infringers leading to burdensome litigation. Some of RTFKT's designs are artistic additions to iconic Nike sneakers, which could be considered infringing if they lack the appropriate transformative elements. Nike is a large corporation that sells 25 pairs of shoes per second with countless shoe designs. The creations are likely to be challenged by Nike in court, wasting time and money. The imbalance of resources available to the smaller creators without additional safeguards is a cause of concern for NFT artists. Nike can assert its dominance in the digital space. Or Nike can choose to shape the NFT platform to give crypto artists a platform.
***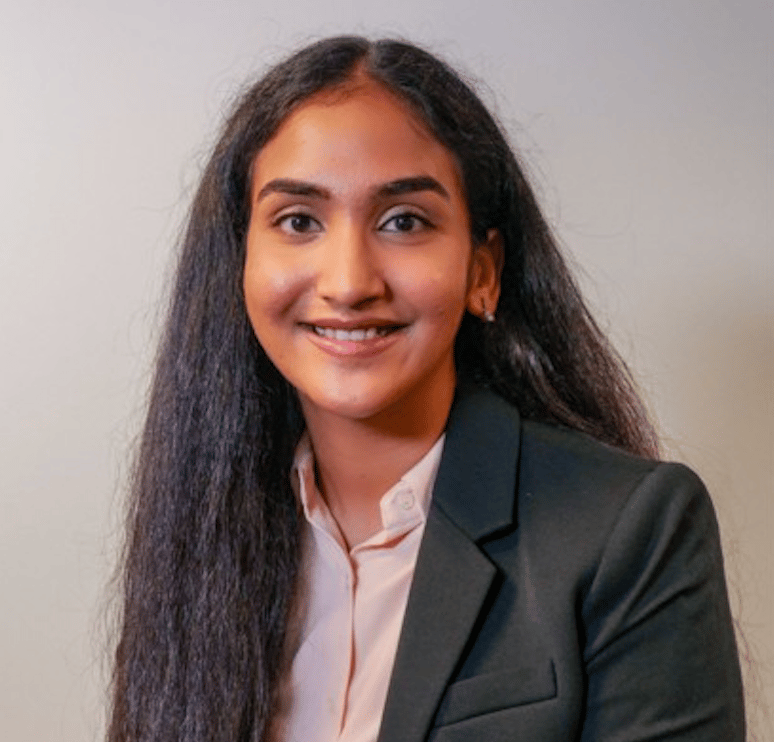 Kavya Nagumotu is a third-year law student with a background in biology interested in pursuing a career in patent litigation. She enjoys writing about her opinions on legal issues involving technology, fashion, politics, and everything in between.
Sponsor: The Indie Guide To Building Your Legal Network
Everyone knows that the best opportunities come from your network. But growing your network is like working out - until you love to do it, it's a chore. And while it's hard to build the habit at first, once you figure out what works for you you're running at full steam.
So how do you build the habit? Just like the workout, you start small. You find a technique that works for you. And you understand the principles that make for a successful routine. You get that in The Indie Guide to Building Your Legal Network.
It's the playbook I used to go from a regional school to an AmLaw 20 firm. It's the book I wish I had when I set out to set my career.
Here's what Amisha Patel had to say about The Indie Guide: "Your writing is clear and concise, and I like how you weave in personal anecdotes and stories from others. You also outline a very clear action plan. Even as someone not in the law school setting, I found this extremely valuable in thinking about ways to reinforce many of the lessons that needed reinforcing on how to present well in strengthening and nurturing my network."
Pick up your copy here.
The Jobs
[Subscribers Only]